Starlock

®

Plus Reusable Bags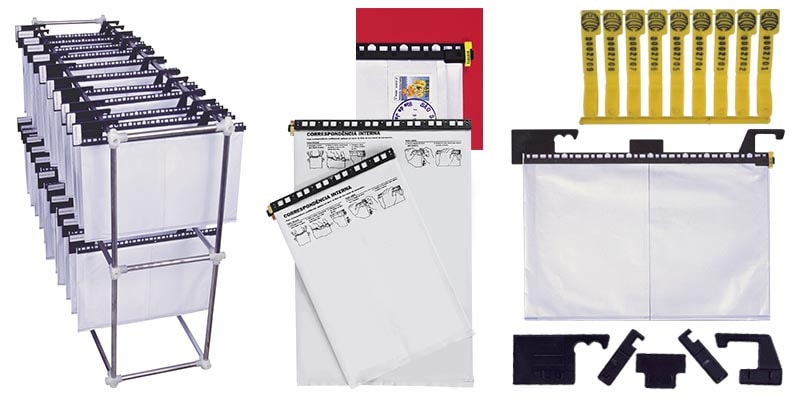 REUSABLE, FAST AND EASY HANDLING
100% TAMPER EVIDENT, FREON-PROOF
DUAL FUNCTION: ENVELOPE AND HANGING FOLDER
---
The unique Starlock® Plus bag, with its 100% tamper evidence feature, is the reusable version of the disposable Starlock® envelope. Freon-proof, it was designed to withstand the most abusive handling conditions and it can be used as an envelope or as a hanging folder. It contains no adhesive to compromise security and recyclability. Available in three sizes, Starlock® Plus Envelope is made of strong and lightweight polypropylene, which can be opaque or clear. It can be sealed with the hot stamped numbered polypropylene Newlock seal. The Starlock® Plus envelope may be filed as hanging folders once its removable suspending handles are applied. Offered with the lightweight and user friendly Starlock® Plus Modular File Structures for better preservation and localization of folders.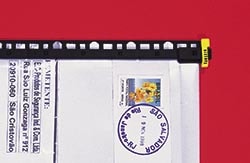 Aplication:
Confidential documents

Inter-branch mail

Money and valuable handling

Mail and file

Confidential hanging folder
Features:
The only 100% tamper-evident reusable bag

Prolonged storage

High security side welding

User friendly File Structure

Eliminate the use of burdensome keys

Optional removable suspending handles for filing
Reusable Starlock® Plus Bags
---
Starlock® Plus Polypropylene Film
Polypropylene coextruded envelope, measuring 300 microns of thickness (150 per side). Reusable closure system sealed with the Newlock seal.
| | |
| --- | --- |
| Product | Size - width x length (mm) |
| | |
| | |
| | |
Ordering
---
Colors: SLP in polypropylene – white outside, and black inside or transparent PVC Fabric available in blue and orange (BL and OR). Please, consult us on other colors.
Envelope Raw Material: Polypropylene film or three extruded polypropylene film or in PVC KP500 (Blue).
Film Thickness: Polypropylene Film - Film 300 microns thick (150 per wall). PVC Fabric - 800 microns (400 per wall).
Packaging: Bags with 25 pieces and box with 250.
Personalization: Polypropylene Film: Serigraphy, Flexography, Rotogravure based on colors, embossing areas, and minimum quantity. PVC Fabric - Up to 2 colors in silkscreen. Please, consult us on additional colors.
Window: Polypropylene Film - Optional Internal access window 130 mm (5 1/8") by 117 mm (4 5/8") standardized with 4 holes in order to fit the closure, as well as an adhesive part to stick to the envelope. PVC Fabric - Internal access window 105 mm (4 1/8") by 80 mm (3 1/8").
Handles (optional): For each envelope there will be a set of frontal or lateral suspending handles, according with client's specifications.
Newlock Seals: Made of polypropylene in yellow and blue (YL and BL). Unduplicated serial numbers with 7 digits in hot-stamp. Company logo or initials embossed in hot stamp.
Packing: Cartons of 360 x 360 x 275 mm with 16 bags of 25 units, 400 envelopes on the whole. The Newlock seals are offered in cartons of 315 x 315 x 205 mm with 10 bags of 1,000 pieces, 10,000 seals on the whole.